A Nia Long movie always makes for a good movie night. So you'll know, Nia Long (born Nia Monique Long on October 30, 1970) was born in Brooklyn, New York, the daughter of Talita Long (née Gillman), a schoolteacher and printmaker, and Doughtry Long, a poet and high school teacher. Her parents divorced when she was two years old. At seven years of age, Nia Long's mother then moved to South Los California where she eventually began her career.
In 1991, Nia Long played the role of Brandi in her first movie, Boyz N the Hood. Afterwards, she continued roles in popular films such as Friday (1995), Made in America (1993), and The Best Man (1999). Long was also cast alongside Michael Beach in the classic 1997 film Soul Food.
Nia Long is not only found now to be a household name in the urban community, but if you ask most male urban film connesuers to give you a list of their celebrity crushes, most will definitely mention the name Nia Long. Although all will agree that she is a beautiful woman, most would agree that their interest lie, not only in her looks, but in her personality as well. You see, in most of the popular films that Nia is featured in, she always seems to play the attractive partner, wife, or friend of a young man who has benefited greatly from her support one way or another. Most men would call that a "ride-or-die chick". Black men dream of having the love interest support them the way that Nia seems to support her favorite men in most films.
Below is a list of movies that Nia Long has been featured or starred in, courtesy of Wikepedia. Some already mentioned and some not. We haven't seen them all so leave us a comment letting us and others know which ones you recommend.
35 Nia Long Movie Appearances
1990 – Buried Alive
1991 – Boyz N the Hood
1993 – Made in America
1995 – Friday
1997 – Love Jones
1997 – Hav Plenty
1997 – Soul Food
1998 – Butter
1999 – In Too Deep
1999 – The Best Man
1999 – Stigmata
1999 – Held Up
1999 – The Secret Laughter of Women
2000 – The Broken Hearts Club: A Romantic Comedy
2000 – Boiler Room
2000 – Big Momma's House
2003 – BAADASSSSS!
2004 – The N-Word
2004 – Alfie
2005 – Are We There Yet?
2006 – Big Momma's House 2
2007 – Premonition
2007 – Are We Done Yet?
2008 – Gospel Hill
2009 – Good Hair
2010 – Mooz-lum Safiyah
2013 – The Best Man Holiday
2014 – The Single Moms Club
2016 – Keanu
2017 – Roxanne Roxanne
2017 – Lemon
2019 – 47 Meters Down: Uncaged
2020 – The Banker
2020 – Fatal Affair
2020 – Life in a Year
Please note that these are all movies featuring or starring Nia Long. We haven't even mentioned television. Please research to find out more about this beautiful and talented actress.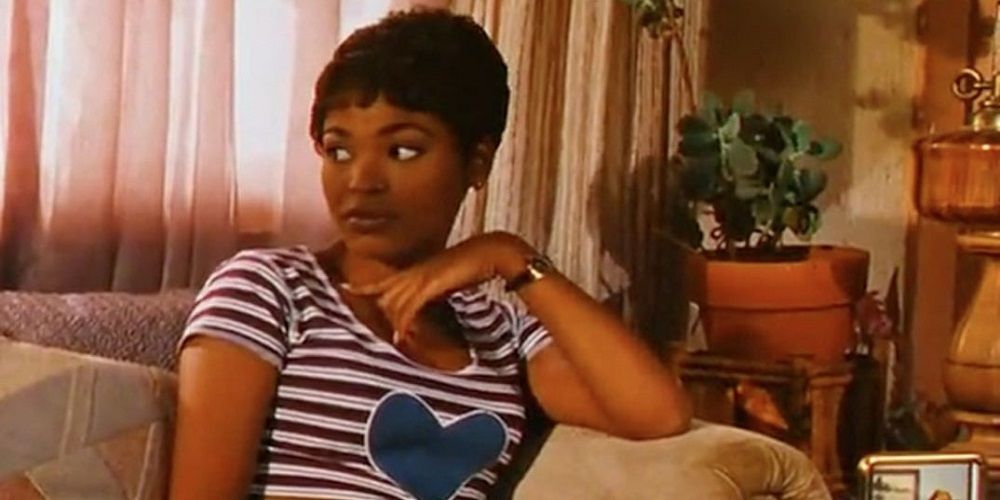 Nia Long is now in engaged to retired NBA player, Ime Udoka, from Portland, Oregon. The two started dating in 2010 and had their first-born son in 2011. Nia and Ime also share a son who is now 21 from Nia's past love relationship with Massai Dorsey.